Different Applications for Industrial Non-Slip Coatings
Posted by Customer Support on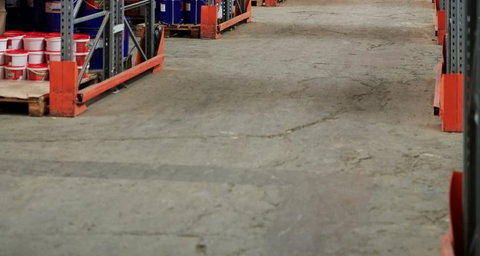 Slips and trips often occur in industrial work areas and are among the most common causes of workplace injuries. In most cases, the type of surface of a specific area is an important factor in slipping accidents: Floors may be wet, dirty or uneven. To ensure these areas are safeguarded, it needs to be treated with a durable industrial non-slip flooring solution. But before investing in a product, it is important to consider all factors; Knowing what kind of industrial non-slip coating product will be best suited to specific conditions of a workplace surface will improve its effectiveness and reduce unnecessary costs of frequent treatment. 
How to use industrial non-slip flooring products 
Today, there are many products on the market claiming to fix slippery floors. However, it is important to evaluate which surfaces should be treated, as not all areas are equally slippery. Industrial concrete floors which endure extremely high foot-traffic cannot be treated with the same product you use for the wooden floors in your home. At SlipDoctors, we specialize in a range of anti-slip products each designed for a specific area or type of floor. 
Areas to treat with 
industrial anti-slip flooring
 include: 
Production areas or factory floors 
Production areas are typically high foot-traffic areas. Therefore, it requires a durable non-slip coating that can withstand movement for a prolonged period. 
Which product to use
Loading docks and bays 
Most industrial properties have some form of a loading area. These docks and bays can be particularly dangerous as workers usually carry stock around which can increase the risk of slipping and falling. These areas often also feature metal sections that are known to be extremely slippery, especially when wet. Loading docks and bays require a tough industrial non-slip flooring product to increase traction considerably. 
Which product to use: 
Tuff Grip is a high-performance anti-slip coating designed to provide an aggressive and highly textured finish on a large variety of surfaces, including metal and concrete. It can be used on loading ramps, warehouse floors, machine-operating areas and factory floors to increase traction. 
Ramps and Steps
Ramps and steps are particularly dangerous, as the uneven surfaces can lead to anyone losing their balance quickly. Some industrial property owners will install a railing or handles to hold on to, but not everyone always uses it. To avoid the slipperiness of these areas, you require an anti-slip solution that offers a highly textured anti-slip finish.
Which product to use: 
Since ramps and steps are often also on the outside of a building, you require a non-slip solution that can be used indoors and outdoors. Tuff Grip is designed to be used both inside and outside, and offers a highly durable, textured finish, offering extra traction to surfaces. Tuff Grip can be used on almost all surfaces, including concrete, metal and tiles. 
NOTE: It is also wise to add some anti-slip caution tape or treads to stairs and ramps for added safety. 
Warehouses
Most warehouses are used as storage areas. But even if it is not often used by staff, its hazardous nature requires it to be treated with a quality anti-slip product. The ideal solution is highly durable to ensure you don't have to treat it too often.
Which product to use: 
Choose from the industrial non-slip products range for the specific type of flooring.  
Most industrial property owners have to go to great lengths to improve safety for employees. The best place to start is with surfaces. Fortunately, there are plenty of industrial anti-slip coating products available designed to treat these areas. Consider the type of surfaces you want to treat and find a solution that will best suit the type and conditions of the area. 
Have a question or require advice? Talk to our flooring experts today. 
---
Share this post
Facebook
Twitter
---
---
---
0 comment