Measurements and Regulations for Slip Resistance on Surfaces
Posted by Dane Ings on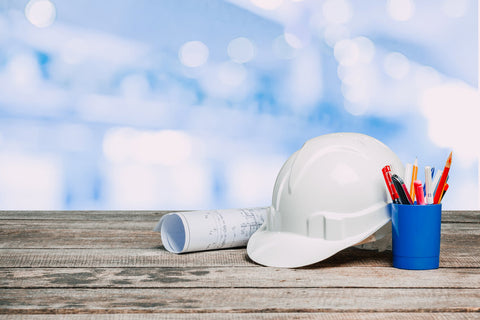 When you're ready to increase the traction of flooring surfaces in and around your workplace, you want to make sure the treated areas meet the right standards. In the United States, there are a few organizations and associations that define safety standards. Two of these include:
ANSI (American National Standard Institute)
ANSI supervises the creation, promulgation and use of thousands of norms and guidelines that impact businesses in all types of industries.
NFSI (National Floor Safety Institute)
NFSI exists to prevent slip-and-fall accidents by educating the public and businesses through informative programming, research, training and product certification. This institute also specializes in certifying flooring materials, coatings, treatments and chemical floor-cleaning products.
How is the traction of flooring surfaces measured?
The traction of flooring surfaces is determined by measuring its Coefficient of Friction (COF). The COF rating is a numerical value that describes the amount of traction between one's foot or shoe and the surface beneath it. This rating is an important factor when treating an existing surface for slip prevention.
Do versatile anti-slip products meet the right standards?
Dura Grip is an anti-slip surface coating designed to provide a highly durable textured paint finish on a variety of substrates, including aluminum, concrete, steel, fiberglass, asphalt, painted surfaces and wood. Dura Grip can be used both indoors and outdoors.
How does this versatile anti-slip product measure up to certain standards as set out by ANSI and NFSI? Dura Grip's slip resistance will surpass the ANSI A137.1, A326.3 and B101.3 standards, even wet. These standards provide the quality slip-resistance criteria for buyers, installers, manufacturers and the public in general.
Want to increase the level of traction?
For even more traction on slippery surfaces, a product such as Extra Grip can be purchased. Extra Grip is a non-slip paint additive that can be added to floor paint coatings such as Dura Grip to provide better grip and reduce the slipperiness on both indoor and outdoor surfaces.
Determine the COF of flooring surfaces
Slip testing is used to determine the COF of flooring surfaces. At SlipDoctors we offer in-house testing or testing at your location. Visit our slip testing page to get more information and to browse pricing options.
---
Share this post
Facebook
Twitter
---
---
---
0 comment