Floor Safety News
Posted by Dane Ings on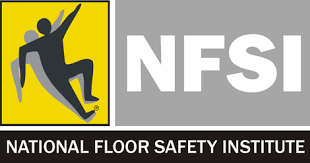 NFSI B101.1 and B101.3 standards: The new official slip-resistance test methods of the protective coatings industry 
The NFSI B101.0 through B101.8 standards are now officially recognized by the coatings industry. The Society of Protective Coatings (SSPC), together with the Association for Materials Protection and Performance (AMPP), has published the SSPC-Technology Guide 21-2015 Guide to Evaluation of Slip and Fall Resistance of Flooring Surfaces. It references nine NFSI B101 standards and requires that painted and coated surfaces now be tested per the NFSI B101.1 and/or the B101.3 standards. 
These standards have also been adopted by the National Association of Corrosion Engineers (NACE) and the Association for Materials Protection and Performance (AMPP). It is also now the official standard for the coatings industry worldwide. This is a major step forward for the NFSI B101 standards. 
The standards can be downloaded here.
How the traction of surfaces is measured
The traction of flooring surfaces is determined by measuring its Coefficient of Friction (COF), and the COF of a surface can be measured according to various detailed standards as set out by NFSI and the American National Standards Institute (ANSI).
Why is the COF rating important? The COF rating determines how slippery a surface is and how slip resistance increases after a surface has been treated. 
As a general rule, the higher the number of the COF rating, the less likely a slip or fall will occur. SlipDoctors products are designed to meet or exceed industry standards for COF.
About NFSI
The National Floor Safety Institute (NFSI) was founded in 1997. It is a non-profit organization whose mission is to help prevent slips, trips, and falls through research, education and standards development.
The NFSI offers a large range of services, including educational training, independent product testing and certification, and standards development. Over the last 16 years, the NFSI authored safety standards for the prevention of slips, trips and falls.
____________________________________________________________
Based in the United States, SlipDoctors is a trusted leader in floor safety. We specialize in offering trusted solutions that help home and business owners effectively avoid slip-and-fall injuries.
---
Share this post
Facebook
Twitter
---
---
---
0 comment