SlipDoctors Announces Three New Anti-Slip Solutions Designed to Reduce Injury
Posted by Accounting SlipDoctors on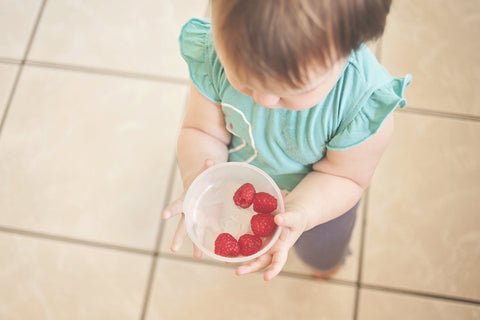 Slips and falls are the second leading cause of death next to motor vehicle accidents
SlipDoctors, the leading developer and manufacturer of anti-slip products worldwide, has today announced three new solutions to prevent risk and injury of employees in the workplace.
Slips and falls are far more common than you realize. These types of incidents, according to the Occupational Safety and Health Administration (OSHA), create about a quarter of all reported claims per year, and they result in about 15% of all accidental deaths—second only to motor vehicle incidents.
Most important in the analysis of slip, trip, and fall impact on industry and personal life is the fact that most of these injuries could have been prevented.
Companies like SlipDoctors acknowledge the magnitude of these statistics and dedicate their mission to improving the safety of homes, workplaces, and restaurants alike. Because the analysis of these fall risks is a large scientific endeavor, research is always in motion and influencing future efforts towards safety.
The Latest Slip Solutions
This is why SlipDoctors, the leaders in floor safety advising and solutions, have developed three new anti-slip solutions which can have a major influence on the way that companies, homeowners, managers, and individuals can control the safety of themselves and those around them.
These products allow anyone and everyone to take control of the safety in their workplace and provide coworkers and employees with assurance that their safety is being taken into consideration.
Non-Slip Tape for Bathrooms
The first of these three products is non-slip tape designed for bathrooms. This safety tape is ideal for use in the shower or bathtub, particularly in medical facilities and homes housing individuals who are prone to falls. These high-traction safety tapes come in a variety of colors, including white or clear, so you don't even have to worry about modifying the aesthetics of your bathroom to implement these new products.
Tuff Grip
Tuff Grip is the most aggressive and effective traction-improvement product offered by SlipDoctors. Applicable to all surfaces both inside and outside, Tuff Grip allows anyone to easily implement safe solutions to their flooring, no matter the material! The coating air dries quickly, and the application only requires a textured roller.
Stone Grip
Designed specifically for stone, porcelain, and ceramic surfaces, SlipDoctors' Stone Grip is capable of drastically reducing the risks associated with both wet and dry stone floors. Stone Grip is easy to apply and will result in slip resistance that exceeds OSHA's guidelines.
The experts at SlipDoctors dedicate themselves to improving the lives of their clients by reducing the frequency of devastating, life-changing injuries resulting from slips, trips, and falls. By providing slip auditing services and readily applicable solutions which can increase traction on any surface, SlipDoctors is available to help you take your first steps towards safety and risk reduction.
---
Share this post
Facebook
Twitter
---
---
---
0 comment